When it comes to small business website design and consultancy, visualeze design has an established history. With almost 20 years of experience I continue to offer design and development services aimed at both small commercial businesses and non-profit organisations.
Covering both B2B & B2C markets, with a slant to those within the green and sustainable business sectors. This includes supplying a full range of ecommerce solutions, membership & community websites, sites built for specific conferences and events, as well as portfolio and classic 'brochure' websites.
Clients are treated with a friendly, honest and jargon-free approach in order to best do business together.
In short, the sole end purpose is to provide services that work for the client.
Aditionally, this is set in a framework of bringing success to their venture at a reasonable cost and excellent ROI.
UK Website Design Business
Creation & Management for Small Business and Non-Profit Organisations
the about me bit
a little background to the business and who I have worked with over the years

Who are my clients?
My green business website builds include Green Roof Training [ a membership site ], Green Infrastructure Consultancy, Green Roof Shelters and Livingroofs.org. Non-profits include sites for the Thames Estuary Partnership and for the Greater Thames Marshes Nature Improvement Area. Also microsites for Raingardens.info and Biosolaroof.
Internationally, a French language version of Green Roof Training and a German language site for eselfreunde.ch. Currently working on a site for the 4th European Urban Green Infrastructure Conference in Rotterdam.
Alongside these there have been sites for artists, musicians, writers, composers, tax advisers, dance schools and engineering companies along the way.
A lot of my new business arrives by referral and recommendation from existing clients. Which is as much a testimonial as anyone could ask for.

Where are my clients?
I work with and am trusted by small business and not-for-profit clients in London, Essex, Sussex, Bedfordshire, Hertfordshire, Oxfordshire and Devon.
My previous experience includes developing websites for Greenwich Council as well as building sites for UK and international organisations including the RSPB [UK], CIRIA [UK], the EFB [AT] and SIGEF [CH].
Wherever you are based, be assured that the distance will not be a hindrance to successfully completing your commission to the same high standards as someone located just around the corner.
Contact me to find out if what you need is in my ballpark [ and whether I am your cup of tea ]. Whether it be a new small business website or a redesign or consultancy on SEO or web marketing strategies for your existing non-profit website I am happy to discuss it with you.
web design business learning spot
take time & have a look around without fear of pop-up windows obscuring the view nor annoying little 'live chat' windows waving at you from the bottom corner…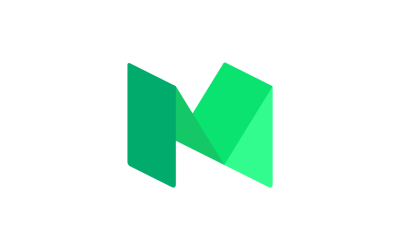 If you write longer blog posts then consider looking at Medium as an alternative to the usual Social Media outlets
read more